The Etiquette Ladies Affiliates
Alphabetiquette
Contact: Sharon Kuhn
Phone: 306-764-7840
Fax: 306-763-6573
Mailing Address:
RR#3, Prince Albert
Saskatchewan, SK S6V 5R1
Email: skuhn1@sasktel.net
Andrea Panitz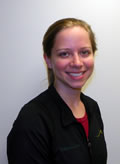 E-mail: acpanitz@gmail.com
Phone: (289) 987-5388
Andrea Panitz is a Registered Early Childhood Educator who currently works as Children & Youth Program Coordinator at the Boulevard Club in Toronto. Andrea really enjoys working with children and has many years of experience instructing a variety of programs. Andrea develops age appropriate, fun, creative and interesting programs and events to different age groups ranging from toddlers to teens.
Andrea is certified to teach dining and social etiquette to Children, Youth & Teens. She is also a Red Cross Babysitting Course Facilitator who offers Babysitting & PeopleSaver Courses to Youth & Teens all over the GTA.
Asal Emami
Email: asalarts@gmail.com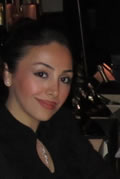 Asal Emami was born in Iran where after completing her university, she left to further her education and work experiences abroad. With a Masters degree in Italian Language and Culture from Universita Per Stranieri di Siena, Italy, and a BA in Cinema Directing from Iran, Asal has had the opportunity to live in different regions such as Canada, the US, Italy and Iran, experiencing different cultures and backgrounds. During her teaching in the Italian school, it was then that enhanced her in gaining knowledge within different cultures, it was that time that ntrigued her curiosity towards the achieving and understanding of etiquettes and manners which one needs to advance his or her skills in today's professional world. 'Asal Arts' was established in 2007, based in Toronto which is her company focusing on art consultation and art management and is linked internationally to many regions. After completing and receiving her certification of etiquettes from Etiquette Ladies in Toronto, she has been certified to teach internationally. Later in 2012 'Asal Arts' became 'Asal Arts & Etiquette'. As a certified instructor of etiquettes she is currently the only individual teaching the course of etiquettes in Iran.
Class Act Concepts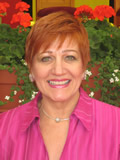 Contact: Maureen Sutherland
Phone: 519-322-5791
Cell: 519-322-6872
Location: 3 Malibu Dr Leamington, ON

Additional Information
Originally from Britain and after having lived in Toronto for a number of years Maureen has resided in the Leamington area for the past 17 years.
President of her own company "Class Act Concepts", she acts as an image and business etiquette coach helping people to be the best they can be in their individual lives. Along with this, Maureen works with young people within the school system to develop confidence and self esteem skills. Preparation for job interviews and business skills within the ever-changing work place are featured as well. At the college level, she presents a course on assertiveness training.
Maureen is employed at South Essex Community Council as a Job Developer and Community Liaison assisting people who are returning to the workforce or looking for new employment.
On a volunteer basis, Maureen has been President of the Leamington Arts Association for over 9 years, President of the Leamington District Memorial Hospital Auxiliary for 2 years and she is also the Provincial appointee to the Police Services Board in Leamington.
Etiquette Solutions By Andrea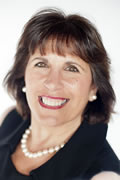 Contact: Andrea Pastore Principle
Phone: 207.883.9709
Cell: 207.233.5095
Mailing Address:
19 Fowler Farm Road,
Scarborough, Maine 04074
E-mail: apastore@maine.rr.com
Web: www.etiquettesolutionsbyandrea.com
Andrea Pastore is a Professional Etiquette Trainer/ Consultant and Certified Life Coach. She is currently working with a range of students and professionals to better prepare them with the interpersonal skills and confidence needed to be recognized for all the right reasons. In a world that almost exclusively relies on technology to communicate, Andrea equips her audiences with the tools that help them achieve a level of comfort, success in employment, and all situations in life. Common Courtesy and "people skills" often make the difference in opening doors of opportunity, and Andrea's knowledge of verbal skills and social cues, help her students not only survive, but also thrive.
Andrea has partnered with Adult Education Departments and businesses, in offering Professional Business, Social and Dining Etiquette training.
Andrea holds a Bachelors Degree from the University of Maine. and is a member of Kiwanis International, Victoria Mansion's Education Committee, and various other business and community groups.
Previously, Andrea was a professional in the Health Insurance Industry, where she was responsible for major group accounts. She consistently earned State and National recognition for her progressive training programs and lectures in health and wellness.
Andrea lives in Scarborough Maine with her husband, two children and a Jack Russell terrier.
Grace Ma

Is a Canadian-born Chinese who has lived and worked in Asia for over 18 years. Daughter to the early wealthy Chinese immigrants to Canada, Grace has spent all of her upbringing in Western society and fully understands the nuances on how to conduct oneself in Western society in all aspects of etiquette and social norms.
Fluent in English, Putonghua, Cantonese, and basic French, her career spans from running Asia-wide Marketing and Biz Dev departments for Telecom/IT/Software MNCs such as Motorola, Compaq and Lucent Technologies where she met the likes of Bill Gates to Andy Groves managing and executing elaborate events, top level executive dinners and sponsoring Asia golf tournaments. She finally met her calling with the creation of Sensya Lifestyle Consultants Inc. where she could fully capitalize on her business experience and her deep rooted understanding of the Western and Chinese psyche to deliver a way to the Chinese on how to cultivate the elegance and sophistication in them so they can be at par with the international community. Why? Because it is now China's moment!
Grace is a firm believer that when people acquire the proper etiquette and social skills, they attain both confidence and success. Certified as an Etiquette Consultant from the renowned Canadian Etiquette expert, Louise Fox, www.MannersTV.com, www.Etiquetteladies.com, Grace aspires to only one thing: ensuring her clients reach their full potential in becoming a true lifestyle connoisseur.
Iva Musilek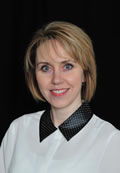 Phone: (780) 434-6084
Location: Edmonton, Alberta
www.courtesymatters.ca

Iva was born in the heart of Europe in the Czech Republic. After finishing at the School of Informatics and Communications she worked as a clerk in the Czech Army while continuing her studies at the Academy of Social Work and Law. Upon graduation she worked as an assistant to the Director of the Design Center of the Czech Republic before becoming a paralegal at a commercial real estate firm.
After coming to Canada, Iva decided to pursue her lifelong interest in etiquette. She received certification as an Etiquette Consultant from the Canadian etiquette expert, Louise Fox.
Iva aspires to improve the quality of our everyday lives through civility and respect for ourselves and others. She hopes to share the fulfilling experience of combining the grace of the old world with politeness and respect of the new.
JANET ADETU FCCA, MIMC, AIBC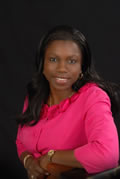 Janet a Certified Professional Etiquette Consultant is the Founder and Director of JSK Etiquette Consortium. Janet has worked mainly with a number of corporate clients, professional and private individuals, groups and youths impacting their lives with various seminars and workshops to improve their social graces, image, style and soft skills.
Janet conducts a unique training experience, from a diverse perspective and first hand expertise. Janet is dedicated to helping corporate organizations, professionals, individuals and students to polish their professionalism enhance their interpersonal skills and operate at their personal best.
Janet says, "Manners, Poise, Image, Style and Leadership distinguish us from the rest. Our daily lives are encompassed in the way we behave, relate to others and conduct our team spirit. The Panache Advantage is the way to go this 21st century; to provide added confidence and self esteem to our growing children, maturing teenagers, promising young professionals and established individuals".
In addition to being a Corporate Etiquette and Image Advisor Janet holds an MBA (Masters in Business Administration) and has professional membership with the Association of Image Consultants International (AICI), the Federation of Image Professionals International (FIPI), the Institute of Management Consultants (UK), and the Institute of Business Consultants (UK), she is also a Fellow of the Association of Certified Chartered Accountants (ACCA). Janet was born and raised in the United Kingdom; she is married with three children.

Janet's broad etiquette training starts from St. Louis Missouri, Atlanta Georgia, Toronto Canada to London UK. She holds an MBA and has professional membership with the Association of Image Consultants International (AICI), the Federation of Image Professionals International (FIPI), the Institute of Management Consultants (UK), and the Institute of Business Consultants (UK), she is also a fellow of the Association of Certified Chartered Accountants (ACCA). In addition she is a qualified Chartered Accountant with years of experience with two top accounting firms KPMG and ERNST & YOUNG.
Her over 18 years of business and social experience as an expatriate wife has lead her to develop a growing interest for etiquette and how it differs from culture to culture. Being widely travelled Janet has been exposed to the etiquette and culture of a number of countries, from Singapore, Morocco, France, South Africa UK, many countries in East and West Africa and numerous states in USA . This has spiraled and developed her growing passion for etiquette and the art of teaching etiquette to children, youths, adults, corporate organizations and academic institutions.
Mary Liu

Is an Etiquette Ladies Affiliate, a certified culture coach of Civility Experts Worldwide and a member of International Civility Trainer Consortium (ICTC) in Canada. She is also the associate image building consultant in Asia pacific region of Public Image Inc., in UK.
Her previous work experiences in global renowned Corporations such as United Airlines, STAR TV, and the Airport Authority in Hong Kong have groomed her to become a person with International perspective. She was appointed to be the speaker of customer service seminars for airport delegates from Mainland China, Canada, Australia and Japan. Mary was invited to be the social etiquette trainer for the airport ambassador of Beijing Capital International Airport (BCIA) in 2008. Her expertise and her popular dining manner's program has been featured in varies media channels including Bloomberg's Business Newsweek in US and terrestrial TV-TVB channel in Hong Kong.
She specialized in delivering training in business and social etiquette, Chinese etiquette, western table manners, image styling and customer service in English, Mandarin and Cantonese languages.
Mary had resided in Taipei, Hong Kong, Canada and US in the past 20 years. She is currently based in Hong Kong and travels to China frequently for training programs.

Perfectly You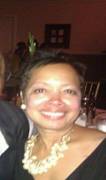 Contact: Vanessa J. Baggett
Email: vanessabaggett1@gmail.com
Location: Syracuse, NY
Vanessa J. Baggett of Syracuse, New York, is a 17-year veteran court reporter and mother of three. Both vocations bring her into daily contact with all types of people. "I started to notice that many of these people lacked even the simplest of courtesies, and I became concerned about the younger ones making their way into the future," she says. Her concern led her to begin developing the ideas that resulted in Perfectly You, a firm devoted to teaching the civility and manners that are becoming so scarce in our society. A certified teen and children's etiquette trainer, Mrs. Baggett uses programs designed to instill a sense of respect for self and for others. "Respect is the basis," says Baggett. "I'd like even the smallest person to know that showing respect to others brings a sense of pride and empowerment," says Baggett, "and that others will then look up to you." Mrs. Baggett is thrilled to include Etiquette Ladies materials and MannersTV in her programming as an Etiquette Ladies Affiliate.
Polished for Success - Etiquette Coaching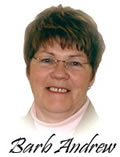 Contact: Barb Andrew
Phone: 204-724-5735
Location: Brandon, MB
Web: www.bjseventplanning.ca

Additional Information
Barb Andrew, owner of "BJ's Event Planning" and "Polished For Success ~Etiquette Coaching" is the mother of three sons and grandmother to three grandsons. Residing in Brandon, Mb.; she has over the years been very active with programs involving children, youth and teens in the Guiding movement as well as minor hockey and baseball.
Over the past decade, Barb, like many others, noticed a decrease in the practice of good manners and respect in many areas of society. This led to the development of a number of programs to aid children, youth and teens in understanding such things as basic dining manners, guidelines for dress and decorum and how to make a good first impression. Barb believes that knowing how to behave in social situations promotes confidence and helps build self esteem. Knowing how to carry one self at school, a social function or in a business setting is vital in today's world.
Belief in the adage that "Happy Customers Lead to Healthy Business" has prompted yet another direction of program development in the form of a "customer service training program for young employees" where the main focus is to follow the golden rule and remember to treat customers as you would wish to be treated.
Barb firmly believes that good manners last a lifetime and make our world a better place.
Self Skills Coaching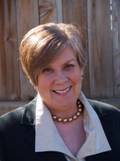 Contact: Jenny d'Obrenan, CPC
Phone: 780-489-2404
Location: Edmonton, AB
Email: info@selfskills.com

Additional Information
Jenny d'Obrenan is a certified Corporate Performance Coach, professional etiquette trainer,
and enthusiastic speaker in high demand as a facilitator and presenter.
Since 1986, Jenny has been developing leaders through her Alberta based business Self Skills Coaching. She coaches clients in Edmonton and Calgary and other locations throughout
Alberta.
Jenny specializes in delivering inspirational, practical messages that motivate others to expand sure results through respectful communications and focused performance. Jenny can style a session for your group and she also offers private consultations.
Jenny is a seasoned facilitator with broad hands-on experience. Her expertise is based on thirty five years of knowledge and practiced wisdom gathered from a wide-range of personal and professional experiences including: early childhood education, community and business development, sales and marketing, care giving and geriatrics, numerous voluntary positions, plus ten years of senior membership on the Alberta, NWT, and Nunavut Council of The Duke of Edinburgh's Award Young Canadians Challenge Program. She is currently appointed to the Edmonton West Central Committee of Capital Health and is a founding member of the Friends of Vimy Ridge Academy Society.
Jenny is an affiliate and colleague of Canada's top Etiquette professional, Louise Fox, of the Etiquette Ladies and Protocol Solutions.
As an expert in her field, Jenny is called upon for editorial and commentary. She has been cited in Alberta Venture, Shaw Communications, CBC Radio Wild Rose Forum, the Edmonton Sun, the National Post, and the Calgary Herald.
Standards for Success
Contact: Carole Duguay
Phone: 705-266-3704
Location: Timmins, ON
Mailing Address:
Box 213
Schumacher, ON P0N 1G0
Email: etiquette@ntl.sympatico.ca

Additional Information
Specializing in the following:
• Dining Etiquette
• Social Etiquette
• Communication Etiquette for Adults
• Seasonal & Situational Etiquette
• The Graduate Package
• Etiquette for Children, Youth and Teens
• Personal Coaching
• Customer Service
• True Colors (Personality & the Work You Love)
Susan Sparkes

Image consultant Susan Sparkes' expertise in fashion and styling was established when she developed a flourishing retail business and opened stores to showcase upscale women's fashions from Europe and North America in her home province of Newfoundland. Susan created four elegant locations where creativity, attention to detail, and customer service were key contributors to growth. The business was sold after 17 years, but not before Susan consolidated the shops into what was, in effect, a mini department store for women, which continues to operate.
In the late 90's, Susan's extensive management vision aligned with an entrepreneurial passion to create opportunities in HR and group training and workshops, including speaking engagements. She has worked internationally in a career that has touched many industries—fashion, wellness, luxury merchandizing, hospitality, and marketing.
Since returning to her home port of St. John's, NL, two years ago, Susan established Susan Sparkes and Associates to offer individual Image Consulting/Style and Wardrobe Makeovers, and group programs including Networking With Intent, HR and Executive/Corporate Workshops. Improving customer service-ability and business etiquette/communications skills, as well as image, are key interests.
A strong belief in the power of transformation has been instrumental in Susan's career. Helping many women (and men!) spiff up to make a good first impression has confirmed her belief that, "Uncovering your personal brand to better reflect who you are will also help get you where you want to go."
Susan has also helped promote the art of networking in St. John's, one of her particular skills, by founding a new women's group. The EXTRAordinary Women is attracting well-known speakers and high profile members and aims to provide a nourishing environment to advance members' career and professional goals and outreach to women in the community who may not have the same opportunities.
Tina Manousos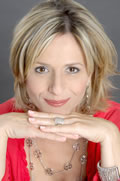 Tina Manousos has always had a passion for young people. Her extensive background as an entrepreneur in retail in the downtown Toronto business district and her many years as a trainer and mentor of customer service staff, managers, and business owners of a franchise company have equipped her with the abilities to be a valuable teacher, communicator and motivator.
In 2008, Tina graduated from the renowned Washington School of Corporate Etiquette and International Protocol. Then subsequently was certified in children/teen and young adult etiquette at the Etiquette Leadership Institute in Athens, Georgia.
She currently enjoys teaching manners, etiquette and dining skills in various private schools in the greater Toronto area.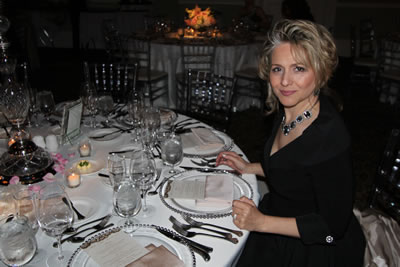 Victoria Etiquette & Image Consultant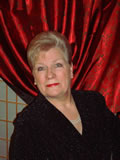 Contact: Victoria Robinson
Phone: 604-792-1747
Cell Phone: 604-799-1743
Mailing Address:
9630 McNaught Road
Chilliwack, BC V2P 6G1
Email:victoriasetiquette@telus.net

Additional Information
Victoria's career in Canada, includes former fashion columnist, cable TV host, health and fitness instructor, personal development coach, modeling instructor and fashion coordinator for city pageants and shopping malls. She was the Public Relations Director for one of the first Asian Language & Finishing Schools in Surrey, B.C.
Victoria has taught Etiquette & Image programs through Adult Education programs, a private business school and a variety of local businesses, along with eight years working in the Human Resources field.
Presently, she writes a monthly Business Etiquette column for the Chamber Report, and also covers some of the social events around town. Her Etiquette 10l, Etiquette Boot Camps and Business Etiquette programs are enjoyed by children, teens and adults. She is a Director on the Chilliwack Chamber of Commerce, and enjoys supporting many of the city's community events. She is the fashion coordinator and modeling instructor for the annual Chamber of Commerce Women's Conference.
In 2009 Victoria will continue teaching her Etiquette & Image courses and bringing her programs to visiting international students and introducing them to the Canadian Culture.